Low Cost Car Insurance
External factors have a tremendous bearing on your ability to access low auto insurance prices. While almost any driver can lower his/her rates to an extent, the amount of the potential savings may be limited by things like state auto insurance laws, policy type, driving history, and deductibles. Before you search for low car insurance rates, you should understand how and why these things influence your savings potential so you can formulate a realistic expectation of what you will pay for the coverage you need.
State Minimums and Low Rate Auto Insurance
The interplay between state mandatory minimum coverage amounts and the price you pay for auto insurance is substantial. If your goal is to find the lowest car insurance price available, you will likely only be able to cut your rates so low because your state mandates that you carry a certain level of coverage. For drivers who live in states with modest mandatory minimums, finding the lowest auto insurance rates will be far easier than those who live in states with high mandatory minimums. Likewise, some states require additional coverage beyond a strict-liability policy, so the absolute lowest auto insurance rates might not be a possibility in this case. For example, many states require personal injury protection and/or uninsured/underinsured motorist protection, both of which will inflate premiums significantly.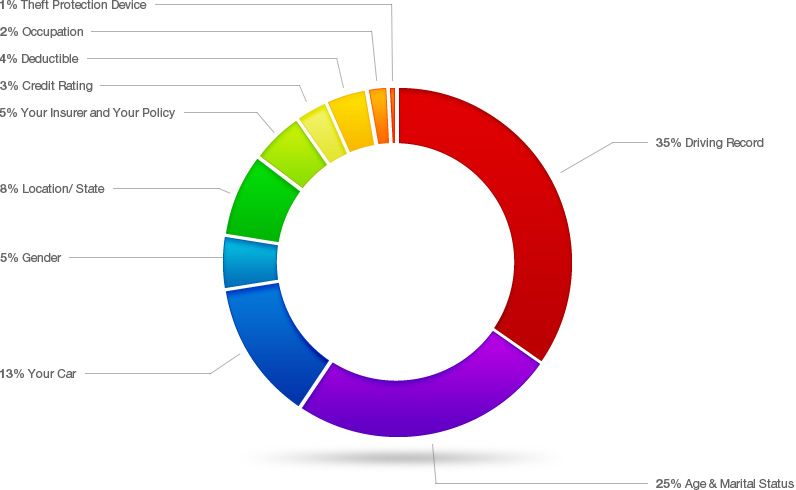 Policy Options on Low Price Auto Insurance
For the absolute lowest car insurance rates, the best option, if it complies with your state's laws, is a liability-only policy. This type of policy offers no protection for you or your vehicle in the event of a covered loss, but it will pay, up to the specified limits, for the damages and injuries you cause other parties in an accident. Such coverage is considered the bare-bones version of car insurance, and eliminates common coverages like comprehensive, rental car reimbursement, uninsured driver, personal injury protection, and so on. You might strip your policy of these legally superfluous coverages if your financial situation demands low income car insurance.
Miscellaneous Factors
Of course, your deductible will also affect your ability to secure low cost auto insurance. Again, however, your ability to raise your deductible to lower your premiums will be limited by how much you can actually afford to pay out of pocket if you have an accident. Additionally, the type of vehicle you drive will have a profound impact on how low your car insurance costs are. Newer, more expensive vehicles tend to be more difficult to find low cost car insurance for because of the cost of repairing them. Certain types of vehicles, such as sports cars, are equally difficult to insure cheaply.
One of the more misunderstood factors of your rate involves your credit score or FICO rating. Though it may seem unfair for an insurance company to take your credit into account when determining your rate, remember that your credit rating is essentially a measure of how easily you can pay your bills - insurance bills included. The lower your credit score, the higher your perceived risk to an insurance company and, just like a high-risk driver, a high-financial risk client will often pay a higher rate.