Traffic Tickets
Everybody makes mistakes. When it comes to driving a motor vehicle, mistakes that result in a ticket can cost you big time. It's important to realize that driving is not a right, it is a privilege. If you consistently abuse the privilege, chances are you will end up with a suspended driver's license. You might also end up with mounting fines and attorney fees. In fact, some traffic infractions will land you in jail, such as driving under the influence of drugs or alcohol or leaving the scene of an accident you were involved in. If you're ever charged with a DUI, expect to see about a 25% increase in your rates, of course, that's if your insurance company doesn't completely drop you from their coverage.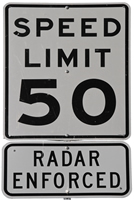 I Just Got a Ticket. Will My Insurance Go Up?
You may be wondering, "how much will my insurance go up with a speeding ticket?" Every insurer has a unique standard when it comes to determining rate increases following a moving violation (such as a speeding ticket). If you have an otherwise clean driving record, some insurers might forgive your first minor infraction, meaning it will not affect your rates.
Similarly, you may have the option of attending traffic school or appealing to get the citation removed from your record. In the latter case, it would not impact your premiums. If you have this option, it may be smart to take it! Alternatively, you could go to traffic court to try to fight the speeding ticket or violation. When it comes to fighting traffic citations, showing up is half the battle. Chances are, the officer who wrote you the ticket won't show up. Even if he or she does, you might have a chance at getting the infraction reduced to a non-moving violation. A non-moving violation will cost you less money in fines and will have no impact on your insurance rates.
Although each state has their own set of driving rules, most of the 50 states utilize the Department of Motor Vehicles (DMV) point system. It is easy to find out the point system utilized in your home state by simply visiting your local DVM site.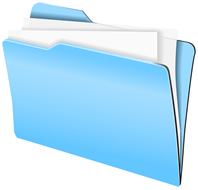 How to Improve Your Driving Record
You can't escape having violations reported to the DMV. However, there are a few things you can do to clean up your driving record. If you receive a traffic ticket that results in points against your license, you might be able to attend a driver improvement course. Many states offer the course online. Typically, the process will take four hours to complete. However, if a judge orders you to enroll in a course, you may be required to participate in a course that lasts for eight hours. By taking the driver improvement course, you will be eligible to receive a fine reduction, which might be as much as 18 percent. Additionally, no points will be deducted from your license, nor will your car insurance rates increase. This applies only if there was no accident associated with your traffic ticket.
Obviously, it's best to observe and obey all traffic laws to avoid getting pulled over in the first place. However, if you do receive a ticket, visit the DMV website and educate yourself about the options available.
Important Considerations to Make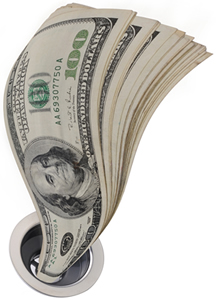 Years ago you might have paid a paltry $20 for a minor traffic offense such as exceeding the speed limit. These days your speeding ticket could easily cost you over five times that amount. Consider yourself lucky if your next fine amount is under $100.
The best way to deal with a traffic citation is to get it removed from your record by going to traffic school. However, nothing in life is free and the class could cost you just as much as your ticket.
Do not forget how a traffic ticket can cost you in ways money cannot measure. For instance, attending a class or appearing in traffic court takes time out of your day, possibly out of your work, translating to lost revenue and income.
Have you been charged a major offense, like a DUI? Not only will you be looking at a very large fine and possibly restricted access to your car, there are lawyer fees and even a posibility of jail time. For some people, this could even mean the loss of their job
If you're a repeat offender and have earned multiple violations over the past two to three years, your next ticket could very well cost you your driver's license. Just imagine how else your life would be affected without being able to drive.
Myths About Traffic Tickets
It should be your goal to avoid all traffic infractions on the roads. Unfortunately, this is a hard thing to do, because most of us will all fall victim to a ticket sooner or later. You need to handle the process wisely though, and this means avoiding some of the myths associated citations.
Myth #1: Any Reporting Error Voids the Ticket...
You might be exciting to find out that the police officer who cited you made a small mistake, but do not get too excited. Just because there is a mistake does not mean that the infraction will automatically be dismissed.
If the officer puts your first name in the "last name" section, do not expect to have the charges dropped. You need something more concrete like the wrong identity of the driver, or wrong location of the violation. If the police officer says you were driving a blue truck instead of a black truck, you will probably not win. The main thing to remember is one mistake does not give you the right to completely dodge the citation.
Myth #2: Ticketed in Another State? No Problem!
Just because you live in Minnesota does not mean you are safe if you get ticketed in Nebraska. States can share information with each other about certain types of traffic violations. The information regarding these violations will be forwarded to the home of the violator. Other states can also find out if your license has been revoked. Just because you cross a state line does not mean you can forget about sanctions. Your home state will most likely learn about it, and this could result in even larger fines or sanctions. The police officer will not want to hear this as an excuse either. It will just annoy them more then it will help you.
Myth #3: You Need a Lawyer to Beat a Ticket!
You may hear law office commercials that claim that you cannot beat a ticket without legal assistance. This is false. You can beat a citation on your own. Getting an attorney can help, but it will probably cost more to use their services than it does to avoid paying the fine. First time offenders on minor offenses definitely do not need a lawyer. You have to understand what you are charged with and how much you have to pay. Attorneys should only be used in the event of a major traffic violation. Other than that, the cost might be too much to deal with on a small violation. Do your homework and take your chances that you will be able to win on your own.