Stolen Cars and Vehicle Theft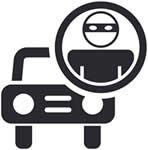 Criminals today are becoming more and more specialized due to advances in technology. You can never do enough to keep your vehicle safe. Even if your automobile isn't among the most stolen or carjacked, you want to keep it protected and your best bet is to invest in multiple security features - alarms, LoJack, "the club", and anything else you can use to deter or prevent a theft or carjacking. Thankfully, there are plenty of options when it comes to car security systems, monitoring and insurance coverage so you shouldn't have any difficulty protecting your investment. If your vehicle is on the list of popular stolen vehicles, then you obviously need to take special care in insuring its safety, such as putting it in a garage or keeping it under a vehicle cover if it must be outside. You've invested a lot in your vehicle, don't give a thief the opportunity to take it away. The following were recently named the most common stolen vehicles in the country. This list is not exhaustive, as many thieves have different preferences and motives when it comes to stealing a car.
Most Stolen Vehicles:
1. 1994 Honda Accord
2. 1995 Honda Civic
3. 1991 Toyota Camry
4. 1999 Chevrolet Pickup (Full Size)
5. 1997 Ford F150 Series/Pickup
6. 2004 Dodge Ram
7. 2000 Dodge Caravan
8. 1994 Acura Integra
9. 2002 Ford Explorer
10. 1999 Ford Taurus
Source: National Crime Information Center (2010)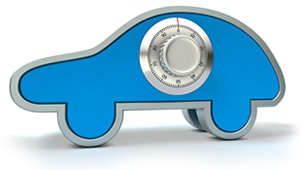 The Odds of Being a Victim
Your vehicle may be new, sparkling and decked out, but not even a car thief wants it. That is the case if you the owner of one of the least stolen cars in America. A vehicle theft occurs every 26 seconds in America. Nearly half of these are never recovered, having been scrapped for parts, or smuggled to another country. But if you have one of the cars on this list, you don't have to worry about that do you? The chances of your car being stolen are approximately 190 to 1. Of course, this number fluctuates based on where you live and what sort of car you drive. The chances that someone wants your rusted El Camino are pretty slim, but that shiny new Escalade in the driveway is awfully tempting to a would-be car thief.
Now, these aren't undesirable cars to consumers by any means. The Ford Taurus is annually one of the best sellers, and it is considered a safe, economical vehicle for families. The Park Avenue is luxurious, and the Sienna is a tough four-wheel drive vehicle. They just don't have a high market value, so thieves aren't especially interested.
Least Stolen Vehicles:
1. Ford Taurus
2. Pontiac Vibe 4WD
3. Buick LeSabre
4. Buick Park Avenue
5. Toyota Sienna 4WD
Source: Highway Loss Data Institute (HLDI)
What to do if Your Vehicle is Stolen
If you are the victim of a stolen vehicle or experience theft of personal property, it is important for you to remain calm and follow the steps necessary to remedy the situation.
Report the Theft to the Police
Contacting the police is the first step you should take if your car goes missing or any of your personal belongs have been taken from the vehicle. You will provide the information necessary to file a stolen vehicle report and begin the process of initiating a stolen vehicle search. Every minute counts when reporting a loss or theft, so make every effort to contact the authorities quickly.
Contact Your Insurance Company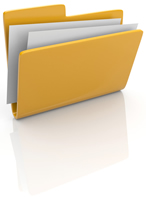 After you contact the police, the next call should be to your insurance provider. File a claim with the company as soon as possible. If you do not carry comprehensive physical damage coverage, filing a claim quickly can protect you if the car thief damages property with your vehicle.
When you contact your insurance company, be sure to have the following information available:
Certificate of Title
Detailed locations of all keys to the missing vehicle

List of all who have access to the vehicle
In-depth description of vehicle (make, model, color, mileage, distinguishing features upgrades or modifications, etc)
List of personal property contained in the stolen vehicle
Contact information of leasing or financing company / account information
What Happens Next?
Waiting in limbo is not fun for anyone, especially the victim of vehicle theft. Your insurance company will likely assist you with reserving a rental car during the claims process. If the police recover your vehicle, be sure to contact your insurance company's claim examiner as soon as possible.
The Importance of Insurance
Hopefully the abovementioned information and statistics have demonstrated the importance of protecting yourself with vehicle insurance. If you are uninsured and your vehicle is stolen, you are most likely on your own or at the mercy of the authorities. This could translate into a loss of thousands of dollars in addition to the anguish of losing your method of transportation. We highly recommend you compare auto insurance quotes by beginning the form on this page. In the event your vehicle or personal property is stolen, you will have the peace of mind in knowing your insurance company is working alongside you to get it back.