Car Insurance Quotes on Your Own Terms
You know you need to insure your vehicle, but the thought of having to deal with pushy agents, sales pitches and endless piles of policy documents leaves you cold. Not to mention having to deal with the rising premium costs and fees associated with this mandatory coverage. Don't spend anymore time worrying, we have the solution to your concerns!
Find the Best Car Insurance without Hassles
If you have about five minutes to spare, you can receive free auto insurance quotes using our quick, hassle-free system. No matter what type of coverage you are looking for, we can accommodate you. Our streamlined process will help you find instant, free, online, fast, and convenient quotes with the least amount of time and effort on your part.
The overwhelming majority of our competitors supply their users with only one coverage quote at a time, and for that one quote, users can expect to spend up to an hour completing forms online. On a handful of sites, you might even have to pay for the quote and/or supply documentation before the company will give you an offer. Sites like these waste your time, your patience, and your money.
By contrast, a car insurance quote takes most drivers between 10 and 15 minutes to retrieve using our simple process. The online request form you will use is straightforward, brief, and easy to complete. The rates you will receive once you submit the form are completely free and do not obligate you to buy coverage from any of the providers listed. Best of all, through our site, you get not one quote, but up to five. We make insurance companies compete for your business and offer the best rates available.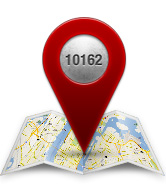 Personalized Quotes to Fit Your Unique Needs
No one-size-fits-all, universal definition of the best car insurance policy exists because each driver defines adequate coverage differently. Some drivers value affordability above all else, while others place more of an emphasis on overall quality. Whether you fall into one of those categories or fall somewhere in between, the information that follows will provide you with a tailored strategy to find the best car insurance rates on the type of policy you desire.
By necessity, many shoppers prioritize the cost of a prospective auto insurance policy above other attributes. After all, even if you find the best auto insurance available, it does you no good if the coverage will not fit in to your budget. If affordability is your top concern in shopping for an auto policy, try the following tactics while also remembering that the offers that appear the cheapest up front might not be the most affordable over time.
Explore what coverage you can safely eliminate from your policy without jeopardizing your financial security. Determine if you can raise the deductible or lower the liability coverage to save even more money. Research carriers that have a good reputation for affordability. Limit your coverage maximums only to what you absolutely need. Find out what discounts are available through potential carriers and request them.
How is Our Free Service Different?
By and large, most sites and carriers promising free car insurance quotes do indeed deliver on that promise. You won't see any surprise charges or fees, and you won't be obligated to buy the coverage you are offered. However, unscrupulous sites still exist that lure you with a free auto insurance quote, but work in clandestine charges in some way. Beware of any site that asks for your credit card number before, during, or after providing you with allegedly free auto insurance quotes online. You should not have to provide any payment information until you are actually dealing directly with the carrier from whom you wish to purchase coverage.

No carrier, no matter how expedited its system is, can possibly complete the full underwriting process instantly. Ergo, the "instant" is somewhat of a misnomer. What the sites actually mean when they advertise such a product is instant auto insurance quotes, not policies. So how reliable is the promise of instant car insurance quotes? Admittedly, many sites can instantly offer approximations of the premiums you will pay after asking only two or three questions. What they don't tell you, though, is that you will have to complete a full questionnaire and underwriting procedure in order to receive your actual policy, and there is nothing "instant" about that process.
When requesting vehicle insurance quotes from top providers, your prospective insurer will want to know details about your vehicle in order to provide accurate pricing information. They typically ask for the make, model, year, mileage and VIN of the vehicle. You can find the VIN (vehicle identification number) on the dashboard. It is a small metal plate that features a 17 character identification. Be sure to provide the VIN for the most accurate quotes.
Get Started and Save Money
Don't wait any longer to get the coverage you need for your vehicle at a great price. We have made it extremely easy to save time and money and encourage you to get started. If you have any questions or concerns, please feel free to contact us by phone or e-mail. We are devoted to helping you find the most complete coverage from leading providers!