High Risk or SR22 Insurance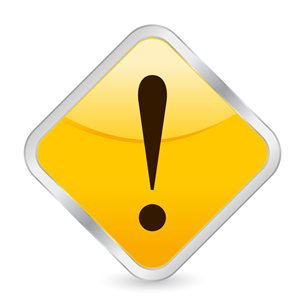 Also known as non-standard car insurance, high risk auto insurance is a specialized type of coverage intended for drivers who represent an above-average claims risk. Such drivers might fall into a high-risk age group, have a history of repeated moving violations or accidents, or have had their driving privileges suspended or revoked due to a drunk driving or other serious violation. Colloquially, you might hear high risk car insurance referred to as SR22 insurance, although the latter is actually a misnomer. As we will explain below, there is technically no such thing as SR 22 insurance—the term just reflects a conflation of high risk policies with the concept of an SR 22 form.
The Truth about SR22 Car Insurance
Usually, when drivers refer to SR22 auto insurance, they really mean high risk, or non-standard, auto insurance. The two concepts are often confused because drivers who require high risk policies also commonly have to file SR22 forms with the department of motor vehicles. Simply put, an SR22 form is a document that proves financial responsibility. The SR22 form verifies that you carry at least the legally mandated minimum of auto insurance liability protection. The vast majority of states require drivers who had their licenses suspended or revoked for DUI or related violations to file an SR22 with the DMV in order to have their privileges reinstated. While drunk-driving violations are the most common reason for filing an SR22 form, the document is also required in the following scenarios:
DWI, DUI, and other severe moving violations
Accidents for which you were at fault and in which you were driving uninsured
Repeated traffic violations
License suspension or revocation
Filing an SR22 Form
The filing of an SR22 is required in all states except Delaware, Kentucky, Minnesota, New Mexico, New York, North Carolina, Oklahoma, and Pennsylvania. Unless you live in one of the aforementioned states, you will need to obtain DUI insurance and file an SR22 with your state's motor vehicle department. Once you obtain DUI auto insurance, your carrier will file the SR22 form for you. The insurer will send a certificate verifying your coverage to the motor vehicle department, and once the certificate is received, your license suspension or revocation will be lifted. If your policy lapses or is canceled at any time during the mandatory SR22 filing period, three years in most states, your insurer is required by law to notify the DMV so your driving privileges can again be revoked or suspended.
Obtaining SR22 Auto Insurance Coverage
If you recently received a drunk-driving violation or have been categorized as a high-risk driver for another reason, keep in mind that you can still find cheap SR22 insurance. Shopping around for the most competitive premiums is the key. To obtain free SR22 insurance quotes, type your information into the fields included on this page. We will connect you with several carriers that offer quality SR22 insurance at reasonable rates.