Should I get a single policy for all the drivers in my household?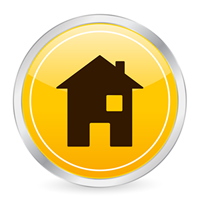 A family auto insurance plan can cover all the drivers and vehicles of a household more efficiently and inexpensively than separate individual plans. Family car insurance policies consist of a primary policyholder and several additional drivers, usually the spouse and children of the policyholder. With a family policy, you pay just one premium even though multiple cars and drivers are included in the coverage. Such plans are ideal for households seeking to reduce their overall auto insurance costs.
Save Money with a Family Auto Insurance Policy
One of the most valuable discounts insurance carriers offer is the multi-vehicle discount, which reduces your premiums if you have more than one car covered by your policy. This discount is largely the reason why family car insurance policies are almost always less expensive than insuring each driver individually. The overwhelming majority of families will save money by insuring all driving-age members of the household with a single policy. The savings are particularly substantial when insuring young drivers, who would otherwise pay astronomical rates with a single-driver policy.
When to Add Family Members to Your Policy
It usually makes sense to add all driving members of your household to the same policy, but there are exceptions. In some cases, you might be better off financially if certain family members purchased separate policies. For instance, let's say you have an 18-year-old son, and adding him to your and your spouse's family car insurance policy would drastically increase your rates. Additionally, if you name your son as a driver on your policy, you can be sued for accidents in which he is involved, which means your assets may be put in jeopardy. In situations like these, purchasing an individual policy might be financially more sound than adding a household member to a car insurance family plan.
Requesting Quotes on Family Policies
Through our site, you can compare quotes on both individual and family car insurance policies. Using our quote-retrieval system, you can research whether it would behoove you to invest in a family auto insurance policy or if separate plans would be better for your household. To receive up to five free competitive offers on family auto coverage, complete the questionnaire available on this page. The quotes will direct you to the insurer and plan that can best suit the auto insurance needs of your family.