Discount Car Insurance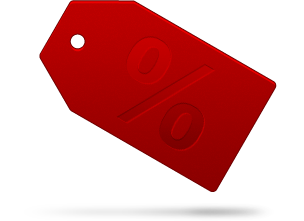 As insurance rates climb nearly as quickly as gas prices, more and more drivers are scrambling for ways to cut costs, particularly through discount auto insurance. Auto insurance discounts are more valuable and more readily available than you may think. Some insurer will provide an auto discount as large as 30 percent in some cases. Likewise, most insurance companies have a fairly substantial list of available discounts, many of which may apply to you.
Of course, these companies don't exactly advertise their list of discounts, so the onus is primarily on you to research and request the discounts available. With a little investigation and a few phone calls, you can easily find valuable car insurance discounts that you never knew existed. Even minor auto insurance discounts add up and can potentially save you hundreds of dollars annually. Read on for a comprehensive list of car insurance discounts and why they are worth your time.
Auto Insurance Discounts: Driving Habits
Where, how, and how much you drive your vehicle all influence your insurance premiums and also offer a number of opportunities for auto discounts. Any of the following can help you obtain discount auto insurance:
Infrequent driving.

Also called the low-mileage or low-use car insurance discount, this applies to policyholders who drive substantially less than the average 12,000 miles per year. Logically, this makes sense because the less time you spend behind the wheel, the lower the likelihood an accident will occur. The maximum number of miles allowed will vary from insurer to insurer, but the average is around 6,000 miles per year. Some companies will check your odometer annually to verify that you qualify. If you can walk, use public transportation, or ride your bike instead of driving, the low-mileage discount can save you a bundle.

Parking in a garage.

Naturally, vehicles kept in a garage are less likely to be stolen or damaged, which is why insurers offer this discount off of the comprehensive portion of your policy. Ask your insurer if this auto discount only applies to garaged vehicles or to vehicles kept off-street overnight.

Safe driving.

Carriers offer some fairly off-the-wall car insurance discounts, but in most cases, the most valuable discount is also the simplest: the safe-driver discount. Insurers have different eligibility criteria for this discount, but if you haven't had a ticket or an accident in several years, there's a good possibility you'll qualify.
Car Insurance Discounts: Policy Features
How you structure your policy, the coverage you choose, and the deductible you select also provide opportunities for you to take advantage of auto insurance discounts. Be sure to ask your insurer about your eligibility for the following discounts:
Higher deductibles.

This is not an auto discount per se, but it is a way to obtain discount car insurance. The larger your deductible, the smaller your premiums will be. Set the deductible as high as you could manage to pay if an accident occurred.

Multi-policy.

Almost everyone needs at least two different types of insurance, and most carriers provide most major forms of coverage. You can receive significant auto insurance discounts by bundling your various policies with one provider. For instance, a carrier might take 20 percent off your auto policy if you also carry your home or renter's insurance policy through their company.

Payment methods.

When you create your policy, most insurers will give you the option of paying your entire premium at once at a discount or paying monthly but at a higher total cost. If you can afford it, try to pay your whole premium up front for the savings. Otherwise, you might ask your insurer if they offer car insurance discounts if you opt for the automatic withdrawal of your recurring payments.

Traffic / driving school attendance.

If you elect to attend a traffic survival or driving school course proactively, your insurer may offer you a discount for brushing up on your motorist skills. You will likely have to attend a traffic school approved by your insurance provider in order to be eligible for this discount, so be sure to check with your current carrier first. (NOTE: most insurers will not issue discounts to individuals who attend courses as a result of a traffic incident.)
Miscellaneous Auto Discounts
The "miscellaneous" category of auto insurance discounts contains some well-known discounts, but it also houses the discounts you are least likely to know about and most likely to miss. Typically, you'll have to ask an agent or insurance representative for a full list of discounts available, but here are a few to get you started:
Vehicle safety equipment.

Things like electronic seatbelts, airbags, and anti-lock brakes can help you get discount auto insurance. Your insurer might automatically apply these discounts based on the year, make, and model of your car, but you should ask just to verify. Many insurers will also offer car insurance discounts if you install certain approved theft-deterrent systems, such as LoJack or a car alarm.

Grade point average.

If you are under 25 and a full-time student, most carriers will provide a sizable auto discount if you have a GPA above a certain level.

Good credit.

Carriers don't offer a discount for good credit, but they do charge people with poor credit more for car insurance. Check your credit report to make sure your accounts are current and correct any mistakes you see before you apply for discount auto insurance.

Professional discounts.

If you belong to a particular professional association, some carriers may partner with that organization to offer discount auto insurance to its members. Additionally, your profession can impact the cost of your auto insurance. Your insurer will ask you what you do for a living when issuing your policy.

Passive restraints.

Automatic seatbelts or self-locking seatbelts are known as passive restraint devices because of their automatic nature, and will often qualify the vehicle's owner for some kind of discount. Your vehicle's VIN will not normally contain information about whether or not your vehicle qualifies for a passive restraint discount, so be sure to mention it the next time you renew or before getting a quote on a new policy.

Hybrid vehicles.

Many car insurance providers are adopting as much as a 10% discount for drivers of hybrid cars. With preliminary research indicating that hybrid drivers tend to fall into the "preferred" category of insurance, they'll soon be reaping even more benefits. For many drivers, this discount can help save well over a $100 a year.

Senior Citizen Discounts.

The easiest way to find car insurance discounts if you're a senior is to start with companies that specialize in policies for people in your age bracket. AARP and AAA are among the top performers in this instance. It can also pay to be proactive by taking a driving school course (seniors tend to get steeper discounts than younger drivers do when taking the same traffic school courses) or to select a vehicle that has a higher safety rating (since seniors are predisposed to being involved in minor vehicle collisions or accidents.)