Commercial Car Insurance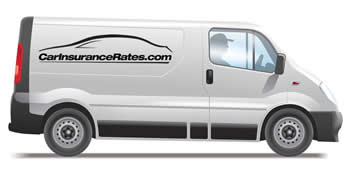 If you use any type of vehicle in the course of daily business, you will need a commercial auto insurance policy. Whether you use your fleet vehicles for worker mobility or for the delivery of goods or equipment, a commercial car insurance policy will help you protect the investment you've made in your vehicles and your employees. For the most part, business auto insurance offers all the same features that a personal policy would. Your business can remain profitable and productive with the right commercial coverage.
The Basics of Business Auto Insurance
Your individual auto insurance policy will contain an exclusion that does not cover you or your vehicle if you use it for commercial purposes. To have that coverage, you must purchase a separate commerce auto insurance policy. The policy is very similar to your personal coverage but typically covers more vehicles and more drivers depending on the specific needs of your business. Also referred to as fleet insurance, business car insurance is usually sold in various coverage types according to the number of vehicles and drivers you need insured. With most carriers, when you request commercial auto insurance quotes, you can do so on a policy you've tailored to accommodate your unique needs. Usually, most carriers will allow you to structure coverage that can include:
Liability
Comprehensive
Medical payments
Collision
Uninsured/underinsured driver
Coverage on borrowed or rented vehicles
Coverage for workers using their personal vehicles for job-related purposes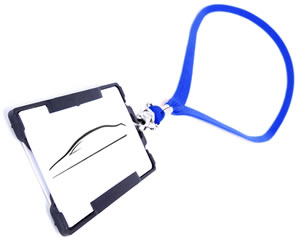 What and Whom Is Covered
Carriers understand that business owners have a diverse array of needs, which is why business auto insurance is very versatile in the vehicles and drivers it can cover. A commercial policy will usually protect almost any type of vehicle you use in the course of business, including cars, SUVs, pickup trucks, vans, semi-trucks, tow trucks, and dump trucks. With most policies, you will provide your carrier with the names and a few demographic details about the employees you wish to name as drivers on the policy when you first purchase coverage. Of course, the employee roster of any business is typically in flux, so your policy will also allow you to add and remove drivers over time if need be.
Finding an Affordable Commercial Policy
Using our convenient comparison system for commercial auto insurance quotes is one way to ensure you find the most affordable coverage. In addition, focusing on the following factors can help you reduce your commercial car insurance premiums:
Location of your business - where you drive and store your business' vehicles will affect your rates
Employee driving history - when you hire employees, run a check on their driving records to ensure you bring on the safest drivers on board
Deductibles - the higher your out-of-pocket deductibles are, the lower your rates will be
Vehicle type - you may be restricted in your vehicle choice by the special transportation needs of your industry, but carriers tend to have the best commercial rates on mid-sized, American sedans
Anti-theft and safety equipment - making sure your business vehicles are equipped with alarms, airbags, seatbelts, and satellite tracking will help reduce your rates