Car Insurance for Collectors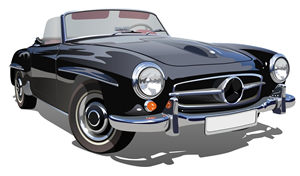 If you keep a vehicle primarily as a collector's item, standard auto insurance coverage is likely unnecessary because such vehicles are rarely driven and don't require extensive insurance protection. For example, you might have an exotic Italian sports coupe that you only drive for a few weeks in the summer, or a 1976 Pontiac Firebird Trans Am that you only drive back and forth to an occasional auto show. Rarely driven show vehicles like these are best covered by classic auto insurance. Such policies offer the same protections as standard policies but, because the insured vehicle spends the majority of the year in storage, are substantially less expensive.
Qualifying for Antique Car Insurance
You and your vehicle will need to meet the carriers requirements in order to qualify for a collector car insurance policy. Generally speaking, most carriers will accept antique and classic, new exotic, lowrider, retired commercial, and street rod vehicles provided they and their drivers meet the following criteria (specific requirements will vary by carrier):
Mileage - antique auto insurance will only cover vehicles driven infrequently, such as for shows, tours, events, and short-distance pleasure driving. Your insurer will likely place a numeric annual limit on your collector vehicle's mileage.
Vehicle type - certain classic, collector, or otherwise modified vehicles may not qualify for classic auto insurance if they are modified in impermissible ways. For instance, some carriers refuse to insure classic and exotic vehicles that are enhanced with nitrous-oxide systems.
Storage - carriers are typically very particular about where you will store your collector vehicle when not in use. With most collector policies, you will need to keep the vehicle in a secured and fully enclosed structure any time you are not using it. A residential garage or rented storage facility are examples of qualified storage structures.
Driving record - some carriers will not insure the vehicles of drivers who have had any serious moving violation within the previous five years, such as a reckless or drunk-driving infraction.
Standard-use vehicles - your carrier will want to ensure that you and the people you live with are not using your classic vehicle for day-to-day transportation. As such, some insurers require proof that you and every driving-age member of your household each have a vehicle for regular use besides the collector vehicle. You will also likely need to show that you carry traditional insurance before the carrier will issue classic car auto insurance coverage.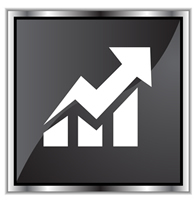 Valuation Methods for Insured Classic Cars
Depending on your carrier, you might have a choice of several different valuation methods when you purchase collector car insurance. Each of these options is explained below.
Actual cash value (ACV) - this method is commonly used by insurers when offering settlements for totaled standard vehicles, but it does not behoove the owners of classic or collector vehicles. With the ACV method, the adjuster bases your insurance settlement on what the vehicle was worth in cash immediately before the accident. Determining the actual cash value of a collector's car is infinitely more difficult and subjective than calculating that of a run-of-the-mill, late-model sedan, so this method can lead to protracted disputes and shortchanged policyholders.
Agreed value - most collectors prefer this valuation method in selecting antique car insurance. With agreed value, you and your insurer settle on a mutually acceptable figure of what the vehicle is worth before your policy is ever issued. Your insurer guarantees that, in the event the vehicle is totaled or stolen, you will receive exactly the agreed value in your settlement. This valuation method provides the most peace of mind and minimizes the likelihood of later disputes over the vehicle's worth.
Stated value - with this method, when a total loss occurs, your insurer will agree to pay the lesser of either the actual cash value or the stated value of the vehicle. In most cases, this clause does not provide the most beneficial settlement to the policyholder, but it might be the best option under certain circumstances. For example, you might wish to accept a stated value method in order to pay a cheaper premium. Say you inherit a classic Porsche that is worth $800,000, and you need to insure the vehicle. The premiums for a collector's vehicle valued at $800,000 are prohibitively expensive, but the premiums for $300,000 easily fit into your budget. In that case, you might opt for a stated value classic auto insurance policy that offers $300,000 of coverage. That way, if a total loss occurs, you would technically take a loss of $500,000, but it would not be an out-of-pocket loss, thereby making the savings on premiums worth the difference.