Car Insurance Price & Age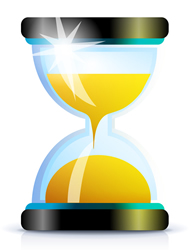 Age plays a pivotal role in the determination of car insurance premiums. Indeed, your driving record, gender, and age are the three factors that will have the most substantial effect on your rates. Generally speaking, the younger you are, the more you will pay, which is why cheap car insurance for young drivers is more difficult to come by. However, if you shop strategically and modify your policy wisely, you'll find that cheap insurance for young drivers is more readily available than you thought. Read on to learn why age has such a profound impact on your rates and how you can keep car insurance for teenagers affordable.
Why Age Affects Auto Insurance Premiums
The rates an auto insurer charges you may seem arbitrary, but they are actually the product of complex statistical analysis. Every carrier maintains voluminous statistical data on accidents and claims, and it is this actuarial data that the insurer will rely on in setting your individual premiums. Your rates reflect the average claims risk a person with your demographics has represented historically.
Car insurance for young drivers tends to be more expensive because, statistically, young drivers are more likely to have an accident and thus present a higher claims risk. Teenage car insurance premiums are usually the highest, with rates declining slowly until the driver reaches age 25, at which point rates drop sharply. Premiums typically continue to fall as the driver ages, but the trend usually reverses around age 75 with most carriers. At 75, drivers tend to have more accidents as they age rather than less, presumably due to slowed reflexes, diminished eyesight, and other aging-related changes.
How To Get Affordable Insurance For Teens, Students, and New Drivers
Young driver car insurance does not have to be prohibitively expensive. Finding affordable coverage for drivers under 25 is largely a matter of knowing how and where to shop. Comparison shopping is especially critical for young drivers because all carriers calculate risk in different ways, so certain companies may be able to offer substantially lower rates based on their unique actuarial data. The only way to find these carriers is to shop around for multiple offers, which you can do in a single click on Car Insurance Rates.
Additionally, don't underestimate the power of discounts. Student car insurance is an example of an affordable coverage specifically designed for young drivers. Full-time students usually receive generous discounts on their rates, and students who earn good grades may qualify for additional savings. Likewise, the vast majority of carriers will discount the premiums of young drivers who complete an approved driver-education course. Completing a course approved by your insurer could save you as much as 20 percent in some cases, so asking your agent for details is well-worth your while.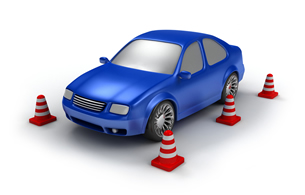 Secrets for Seniors: Frequent Driver Testing
As people age, the body and mind change in ways that can directly impact one's reaction time, awareness, and vision while driving. For this reason, many states have begun retesting seniors for driver's license renewal. Whereas younger drivers can renew their licenses in minutes upon paying a fee, elderly drivers have a few more hoops to jump through in order to qualify for renewal. We'll discuss what the retesting process usually entails and explain the reasoning behind it in this post.
Typical Testing Procedures
The retesting requirements for senior drivers will vary by state. Generally, the elderly driver is required to visit a driver's license office in person, where he/she would take a driving test and/or a vision test. Some states have laws that permit licensing personnel to request that a driver undergo a psychological or physical exam in order to qualify for renewal.
Why Retest Seniors?
The primary reasons for retesting seniors upon request for license renewal include:
Safety. Drivers with physical or cognitive impairments that impede their ability to drive safely put everyone on the road in jeopardy. The safety of the public is the strongest argument for retesting elderly drivers. Liability is also an issue. If an injured person can prove that the DMV's failure to test a senior's fitness to drive caused his/her injuries, the injured party could then sue the department.
Evolving traffic laws. Traffic laws are not stagnant; they change on a fairly regular basis. All drivers, not just seniors, need to stay apprised of the most recent driving laws to improve compliance. Retesting affords an opportunity to ensure that the drivers applying for renewal are aware of any important changes in traffic laws.
Health conditions. Law enforcement officers can request that the DMV retest any driver. Similarly, your physician must report any conditions that may affect your driving to the DMV.
» Read more about licensing laws for the elderly.
Friends and family members are also expected to divulge any concerns they have about a senior's fitness to drive. If the DMV receives such a report, the driver in question must retake the driving test in order to retain his/her license. The health conditions that citizens must report to the DMV are listed below.
Cataracts
Alzheimer's Disease
Epilepsy and other seizure disorders
Muscle degeneration
Getting Ready for a Retest
Seniors who would like to prepare for an upcoming retest can request materials from their local DMV or driver's license office to brush up on current traffic laws and safety guidelines. If you must submit to a driving test as part of your renewal, you might want to find a professional driving instructor who can assess your fitness as a driver before the real test. The instructor's recommendations can help you correct any problem areas before your renewal date arrives.